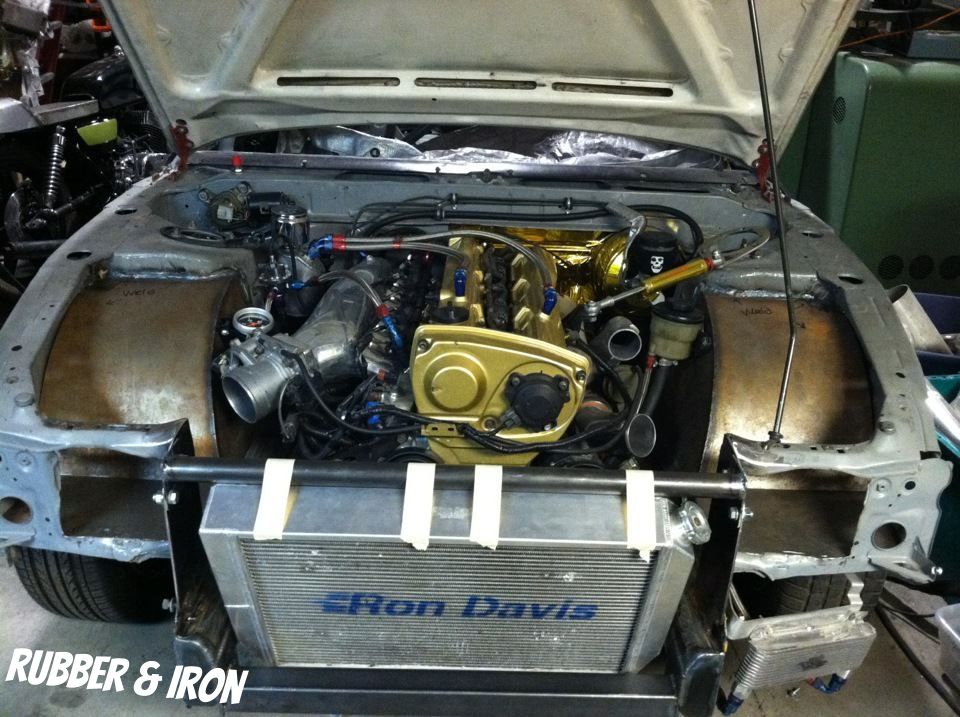 Removed the factory lower core support and replaced it with stronger square tubing. We also did this to move it forward to allow more space for the Ron Davis 3.5inch radiator core.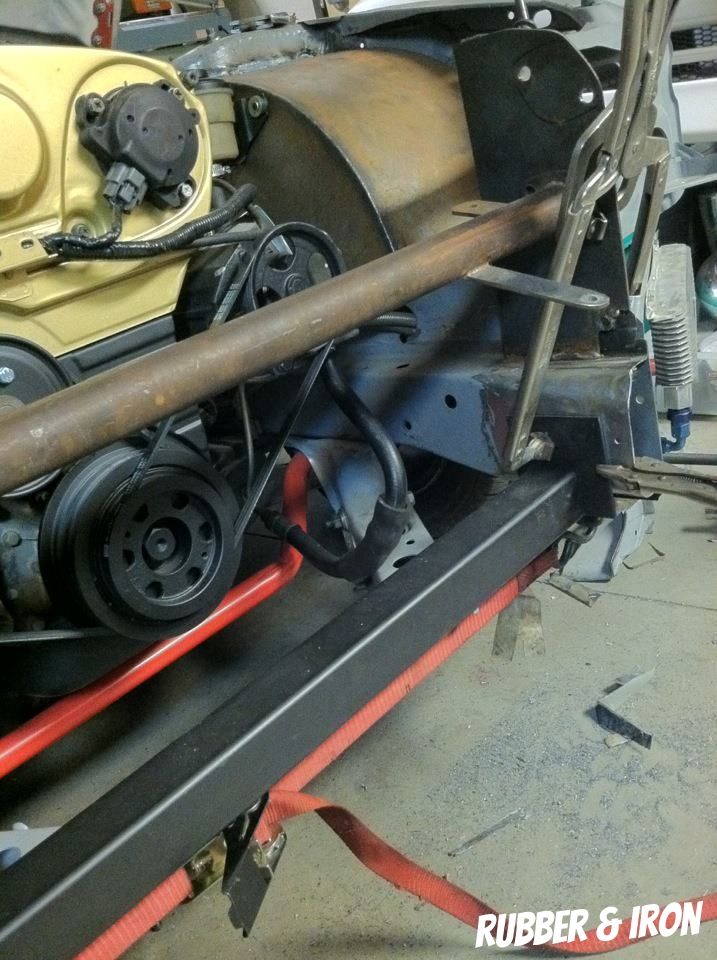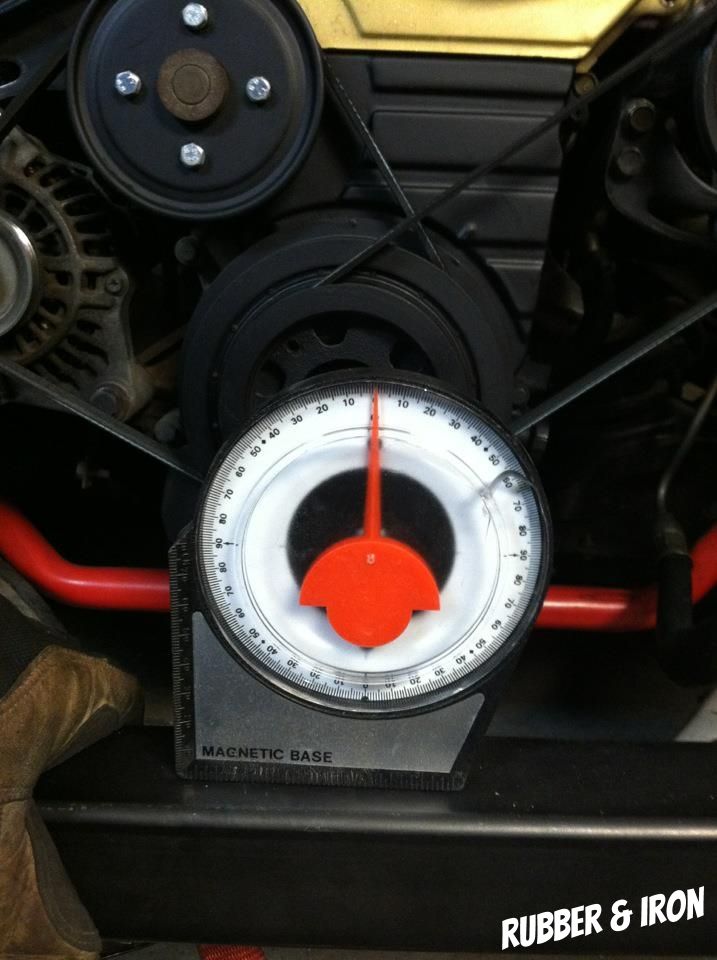 Measured the frame rails first to ensure they were level, then we adjusted the car's height to get the core support level with the frame rails.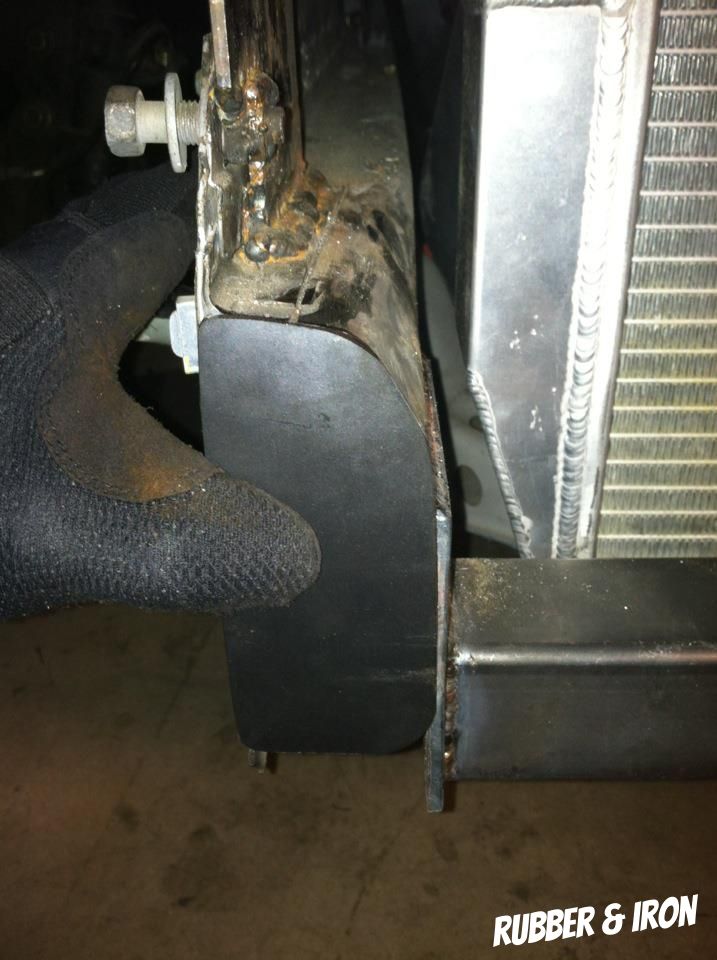 Also took this time to box the ends of the frame rails, not necessary but it looks more complete.