Cinematography wizard,
Josh Heron
came down to show off his Navan Zenki s14 with the
Get Nuts
crew.
Local Hot Boyz at
Elevens' Paint & Fiber
keeping the stance game on lock with their Zenki s14.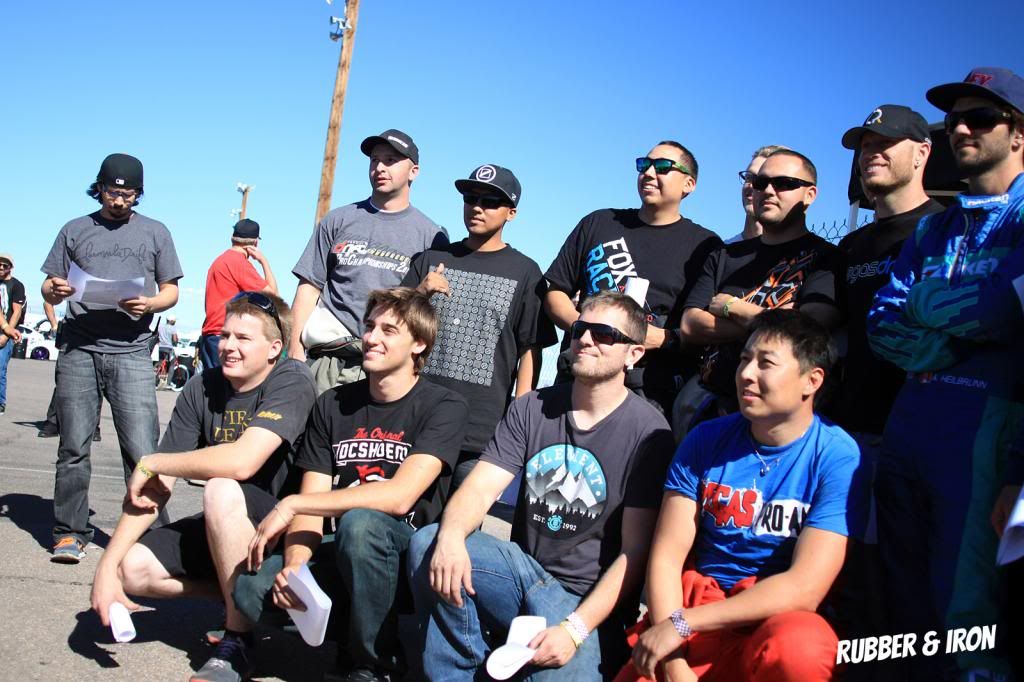 Our top 16 drivers were ready for the main battle.
Mauricio Ornelas
but Brandon came out on top for the second consecutive win in the series. Great driving from Mauricio and a well deserved first podium of the season.
Spike Chen
taking 3rd place as he did in Round 1 which will put him in second so far in the points standings. Outstanding event thanks to
Vegas Drift
and
Bondurant
!
- Marc Bergeon for
Rubber & Iron